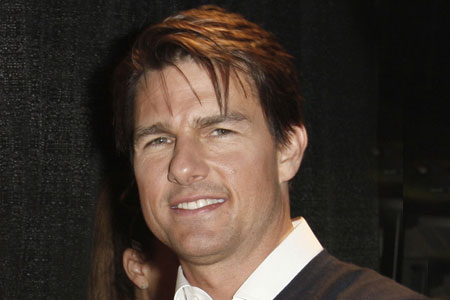 Husband Tom Cruise gifts a sewing machine to katie Holmes for her birthday.
Why does he gift her a sewing machine when there are so much other stuff to gift? If this is your thoughts, well we do have an answer for that.
It seems Tom's wife preferred to sew the curtains and dress whenever she is free. Its more like a dearest hobby for her in her past time. Thats why husband cruise gifted her in particular a sewing machine.
katie homes said, "My mum grew up making curtains and pillows, and it made our home very warm, so I like to do things like that with my daughter. My husband got me a sewing machine for my birthday,".
"Sometimes when life gets really busy, you don't want to think about what you're going to wear and you just want to have certain pieces that you know you can just depend on – what are those pieces? – that was kind of our challenge. Both of us are working mums, so we're pretty busy, and, having a line, being mums and then having our careers is quite a lot," she added.