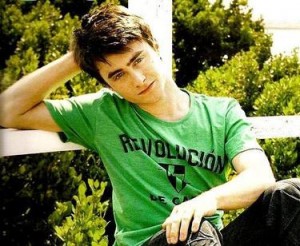 This latest release of Harry potter and the half blood prince is just killing me in excitement. I happened to notice a TV  NEWS channel which Interviews Daniel Radcliffe.
I just  sat in front of the television to see the  clip of half blood prince. Daniel was answering questions about his latest film. And how they are all concerned about Rupert who is recovering from Swine flu. On answering few of the questions, Danielle was asked whether the NEWS  that he can rotate his arm 360 degree is true or just an hype.
Daniel laughed at this and right away he stood up and showed the interviewer by twisting his arm 360 degree. Man that was just unexpected. He was kind and sincere to share about himself to other people. I actually thought he will skip off the question.
Well what do you know, the famous Harry potter can do things other than Magic.