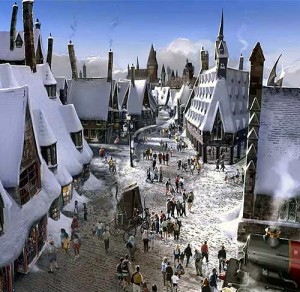 Heya folks, its finally Wednesday. Today is the  grand celebration party for all the potter fans. The big expected opening ceremony of Wizarding world of Harry potter is to be held today.
The opening ceremony will start by  9.30 to 10 pm EDT, june 16.
You can watch the  ceremony online by clicking here
It seems that Daniel Radcliffe, Rupurt Grint, Phelps twins, Michael Gambon and some crew will show up today.
No Emma Watson in the list!!! Its not fair Emma.  Dont take  Studies too  seriously that you miss the greatest event to happen today