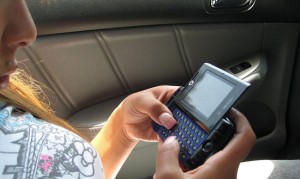 In the world of science and technology, the human dependence and adoption of the worldly material has increased 1000 times higher then it was 100 years ago.
Recently, a survey conducted by Nielsen study examining teenage mobile-phone usage around the world concludes that American teens text more than six times an hour while they are awake.
Teens have really taken mobile as their friend. With relevance to the survey it now seems clear that an youngster cannot exist without a mobile phone! Lol!
Anyway,the survey result shows that there is an 8% increase from last year, and it underscores the rising importance of texting for teens making cellphone purchases. In 2008, 32% of teens cited texting as a reason for buying their phone. Today, 43% of U.S. teens say the primary reason they bought their phone is to send texts. And the teens' views are markedly different from those of parents: In 2008, safety was the number one reason that parents bought their children cellphones.
Eighty-three percent of American youth use advanced data for their phones, 32% more than U.S. adults. The only other country with such a high penetration of data usage was China, with Chinese youth leading the way at 84%.
The loser in all this is voice. According to the Nielsen survey, voice usage has dropped by 14% this year among American teens. Teenagers average about 646 minutes a month. Teens say texting is easier and faster than having to make a phone call. (They also say it's still fun.)
About half of U.S. teens get to pick their own phones, and they like smartphones. While 28% of American wireless subscribers have a smartphone, the figure for US teens is 5% higher.