So, you decided to buy a new computer and don't know where to start. I can give you some tricks and tips that can help you narrow down the best computer for your needs.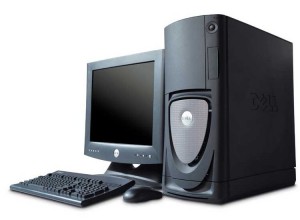 Things to be considered before you purchase a new computer is what are you going to use it for. I mean you can list out all the uses like work, gaming etc and then go with a system specifications that fits all you needs.
The 3 mains things that usually bother you when you use try to run some new software in you system are:
1. Disk Space (Hard Disk)
2.RAM Memory
3.Processor speed
And if you are more into gaming Graphics Card play a huge role. You just can't buy any game, stick it in your computer and expect it to work.
Before we go it all these first you need to find a store that offers the best rates. There is also something else you need to keep in mind the price of a computer is always decreasing, so there is no point waiting.
Now, lets talk about Hard Disk. The good news is these days they are really cheap and you can go for the max like 2TB for around $110. Also its easily upgradeable. Running out of space ?? just buy a new hard disk!
RAM, ram can be a real pain cause as you use your computer lots of unwanted programs are added to your background and eventually make your system slow because of lack of ram. If you plan on doing video processing its better you go for atleast min of 4GB ram. Else 2GB will do just fine..
Finally Processor, a good speed processor is really essential make sure it fits your budget.
And of course for gamers you choosing your graphics card is really important. Always just don't go for cards that meets your needs make sure it exceeds it. This will really be helpful when you buy games in future and don't have to worry about not matching your system. So don't hesitate to shell out a few dollars here.
Well, that's it. I wrote this article to keep it as simple as possible and give you idea on what to look for when buying a computer that satisfies your needs.