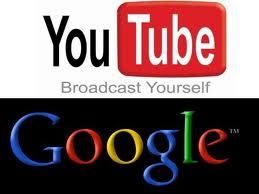 How do i download video from You Tube?
Follow the steps below, you can easily download any video from You Tube
Step 1:
Download the Speed Bit Video Download by Clicking here.
Step 2:
Install the software
Step 3:
After installation is complete restart the system.
Step 4:
You can see a new tool bar in your browser just below address bar. It will look similar to the image below

Step 5:
Play any You tube video. Once the  video is started then you can see the Download Video option blinking in your toolbar.
On clicking the Download Video option, your video is downloaded successfully.
Disclaimer
The author knows that Youtube, a service from  Google have videos only which is  copyrighted or is not illegal content.
The author of the post cannot be held accountable for any youtube download and distribution.
The author wants user to know that You tube video is copyrighted and the user should use it for personal use.