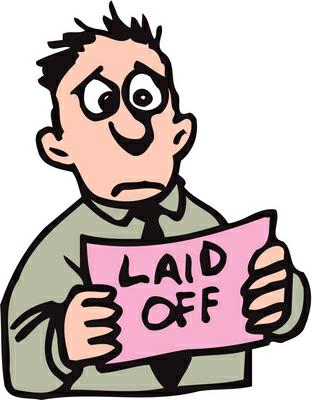 Let us have a look at the top 5 jobs with the most layoffs. So, if you are having one of these jobs, watch-out! You are most likely to lose your jobs then other even at the hint of a slowdown.
This study is based on claims filed for unemployment benefits.
Below is the list of jobs that you need to stay on your toes to save it.
Construction
13.6% of all unemployment benefit recipients
Since last year, new home sales have treaded near 51-year lows. Construction shows some signs of life, but housing starts are about a third of where they should be in a healthy housing market, according to the National Association of Home Builders. Employment remains choppy: The number of payroll jobs in construction rose slightly during the first two months of the year, but has been dropping since then, according to data from the Bureau of Labor Statistics.
Experts say the industry's woes are partly cyclical: builders and their contractors hire workers for specific jobs that can last a short period of time. Companies are holding off on hiring to see if the recent increase in demand for new homes will persist, says Robert Denk, senior economist at the NAHB. Weather could also be pushing unemployment claims upward: There was an increase in construction hires due to the mild winter that would have otherwise stalled until the spring, he says. If some of those jobs have already been completed — on average it takes 5.4 months to complete a single-family home after breaking ground, according to the Census — some recent hires could already be searching for new jobs. Last week, the BLS reported that construction employment fell by 28,000 in May from the month prior on a seasonally-adjusted basis.
Administration and support
12.2% of all unemployment benefit recipients
Prior to the recession, when executives were promoted to management-level positions they also received their own administrative assistant or secretary. That came to an end around 2009, says Susan Fenner, manager of education at the International Association of Administrative Professionals. Since then, administrative assistants have been working for multiple executives and in some cases entire departments, she says. The industry has also been prone to layoffs: Roughly 46% of administrative professionals said the number of people in their profession at their company declined in the past three years, according to a 2011 survey (the most recent) by the IAAP. Only 14% said it increased.
In addition, this category includes the employment services industry, temp agencies and other companies in the business of finding people work, says Baker. He says jobs at those firms tend to have a high turnover. Waste management is another service that the Department of Labor includes in this category. Individuals in the entry-level, lower-skilled positions in that industry also tend to not stay put long, he says.
Manufacturing
9.7% of all unemployment benefit recipients
In April, manufacturing accounted for 19% of mass layoffs, with the most extensive layoffs in food and transportation equipment. Experts say the food sector is impacted by high turnover while transportation equipment manufacturing jobs tend to be cyclical. And despite increases in car sales, hiring remains way off pre-recession levels, says Alec Gutierrez, senior market analyst at Automotive Insights. "You'll see a few hundred workers hired here or there but it doesn't look as though an influx in hiring will happen anytime soon," he says.
There are a few bright spots: While car manufacturers tend to furlough workers when they have an oversupply of cars, that's not the case this year: Ford and General Motors have announced plans to increase production. If sales continue to climb, claims from this sector could drop further. And overall, initial claims from manufacturing layoffs are already down: in April they were roughly 32,500, down 31% from a year prior.
Retail trade
8.6% of all unemployment benefit recipients
Despite a rise in consumer spending, this year major retail chains like Abercrombie & Fitch, Best Buy and Sears, announced plans to shut down more stores. Store closures lead to layoffs, and that leads to a spike in claims, says Baker. Since the recession retailers have sought ways to hire fewer salespeople while maintaining satisfactory customer service, says Brian Sozzi, a retail analyst. One strategy: hiring part timers to be on the sales floors during hours when customer traffic peaks, he says.
For its part, the National Retail Federation says the industry's claims are a reflection of the economy: "Employment growth [is] consistent with sub-par economic activity," says Jack Kleinhenz, chief economist at the NRF. Seasonal factors are also behind claims. Hiring rises during the holiday season and job positions decline until back-to-school season in the summer, says Sozzi.
Healthcare and social assistance
8.2% of all unemployment benefit recipients
Healthcare would seem to be more recession proof than some of the other industries cited here, but the sector accounts for a growing percentage of total unemployment.
The industry employs almost 17 million people and a bulk of those positions, like doctors and nurses, have not been hurt by the economy. But a growing number of entry-level jobs – like nurse's assistants and home health aides — have high turnover and are vacated as quickly as three months after being filled, says Baker.
Separately, the rising share of claims follows hospital consolidation in recent years, says Bedroussian. Experts say that as staffs merge, those individuals in overlapping positions in human resources, administration and other sectors end up out of work.