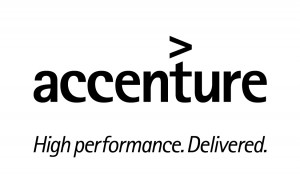 JOB REQUIREMENT DETAILS

Job Position : Software Trainee
Job Location : Any Where in India
Educational Qualification : Only for the BE/B.Tech/MCA from a recognized university of India. (All branches except Biomedical, Biotechnology, Bio Informatics, Textile Engg, Medical Electronics, Environmental Engg. Food Tech and Fire Tech) can participate.
Year of Passing : 2009 passed outs only
Percentage : 60% in Current Academics (B.Tech/MCA)
Required Skills : Good Communication Skills and English Proficiency
Date Of Interviews : 19th & 20th June 2010
Last date of Registration : 7th June 2010 (hurry up, limited registrations)
REGISTRATION        CLOSED
Note: 2009 passed out candidates from any where in India can apply.
Note: Candidates who have appeared Accenture test within last six months are not eligible to apply.
Note: Hall Ticket will be sent as a soft copy to email in a week's time from the registration.
REGISTRATION        CLOSED
SELECTION PROCESS 1 : 19th June 2010
• Written Test
• Group Discussion
SELECTION PROCESS 2 : 20th June 2010
• Technical Interview
• HR interview
Notes :
• Wear in formal dress only
• Please carry a print out of this ChetanaS job posting & Hall Ticket
• Please be 30 minutes prior to your test time and maintain discipline.
Please ensure to carry the below mentioned documents for registration : (Mandatory)
• 2 Updated resumes.
• 2 Passport Size Photographs.
• Your College ID Card or ID Proof (Driving License, Voter ID, Passport Copy) – Photocopy
• PAN Card or Acknowledgment Receipt Copy. – Photocopy
• All certificates starting from 10th standard to the recent degree (UG/PG) – Photocopy
• Get the photo copies of hall tickets to the venue
* Without which you are not allowed into the campus recruitment process *
Walk-In Date : On 19th June 2010 (Saturday)

Venue :
Sphoorthy Engg College,
Nadargul Village, Near Vanasthalipuram,
Sagar Road, Saroornagar Mandal,
Hyderabad – 501510

* For Route Map, visit our college website: www.sphoorthyengg.com

College Phone : (08415) 201137, 201138
College Fax : (08415) 201136
College Mobile : (+91) 99631 11840
Bus Route No: 277 N (Koti – Nadargul)