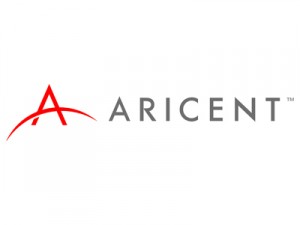 Designation: Aricent- Senior Software Engineer
Job Description:
Contribute primarily to functional specifications, high-level design, low level design, documentation, coding, design and code reviews, testing, problem fixing, test reports, and provide SW support for Integration, System Verification and in the post-Release phase
Company Profile:
Aricent is a global innovation, technology and services company focused exclusively on communications. Aricent is a strategic supplier to the world's leading application, infrastructure and service providers, with operations in 19 countries worldwide.Today's trillion dollar "mile wide inch deep" services market is transitioning to very large, vertically oriented segments as customer look for deep domain expertise, innovation and implementation from a single strategic supplier. Gartner estimates the market opportunity in communications industry, with its massive scale and unprecedented period of change, to exceed $100B in 2009. Aricent is the first company to combine both innovation and implementation to capitalize on this significant market transformation and opportunity.
Aricent offers its customers a fundamentally unique combination of attributes. These include an exclusive focus on the communications industry, leading innovation capabilities, and a broad set of products, technology and services available via a scalable global delivery model. We believe these three ingredients are essential to co-creation with our customers, and that they are a key reason why Aricent has become a strategic supplier to the world's leading communications equipment manufacturers and service providers. Aricent's products and services span the entire communications ecosystem including user experience design and consulting, research, development and testing for devices and infrastructure, as well as operational and billing systems.
Candidate Profile:
Senior Software Engineers responsible for development of location management functionality on SMLC and GMLC.Wireless, GMLC,SMLC, development of mobile location centric nodes, location management techniques such as ECID,TA,UTDOA etc.3-4 years of experience in development using C,C++,Unix/Linux specifically in Wireless
Complete SDLC, i.e. Requirement analysis, design, CUT, SSI, Test Planning and support. Stron Experience in EMS, NMS, Java, SNMP, Clearcase, Object Oriented technology
Stack Porting on UNIX/Linux/QNX Development/Hands-on experience with IP Security stacks Hands-on experience on IP based development Development in C/C++,Key words- OS Porting, C, Unix
Location: Gurgaon, Haryana, India
Experience: 3 – 6 Years
Functional Area: Technical/Software
Education:
UG – B.Tech/B.E. – Any Specialization
PG – MBA/PGDM – Any Specialization, Other
Website:   http://careers.aricent.com