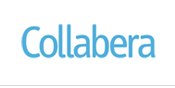 Designation: Technical Recruiter
Job Description:
To understand IT requirements of client's IT resource need and deliver qualified consultants
Sourcing and screening potential IT candidates for contract openings.
Establish relationships with consultants/contractors in specified region.
Interview prospective candidates and educate candidates on Collabera's process.
Negotiate compensation, extend offers, facilitate the placement of candidates and solicit referrals of other qualified consultants.
Submit qualified candidates to open job requirements.
Meet or exceed weekly goal expectations.
Would be responsible for effective usage of Internal Systems/Database for recording different stages in recruitment process.
Company Profile:
Collabera is a global IT services company that provides business-centric, end-to-end Information Technology solutions. With over 4000 dedicated professionals we serve global 2000 clients in the Technology, Communications & Media, Financial Services, Manufacturing and Retail industries.One of the key value drivers for Collabera clients is our Collaborative Engagement Model enabled by a global footprint of 22 locations and 7 development centers. Our engagement model leverages a multi tier service delivery model with proven engagement methodologies, SEI CMMI Level 5 processes and global resourcing to accelerate client return on investment.
Collabera's vision is to enable customers in bridging the execution gap and adapting to shifting market needs. Our consulting-led solutions and services enable customers to align IT with business strategy while experiencing improved IT service quality, reduced costs and faster time to market. Our client-centric philosophy and commitment to service excellence are built are on a combination of Advisory Capability, Asset Based Services and Collaborative Engagement Models. Asset Based Services encompass Collabera's next generation execution frameworks built on the concept of repeatable services delivered through a combination of IPs, frameworks, best practices, and skills to ensure a higher level of productivity and quality for clients.
Collabera leverages rich domain experience, proven best practices, robust frameworks and a keen appreciation of business challenges to offer the following comprehensive suite of services tailored to maximise business value for clients in our focus domains:
*Consulting
*Application Development & Management
*Independent Testing Services (SureTest)
*Enterprise Software Solutions
*Outsourced Product Development
*Business Intelligence & Datawarehousing (BI&DW)
Collabera is a Microsoft Gold Partner and has in-depth expertise in Microsoft Technologies. We are the first company in India to receive the "Powered by NetWeaver" certification from SAP. Collabera is also a SAP certified Application Management Service provider for India.
Desired Profile:
4 year college degree preferred
Strong work ethic and sense of commitment
Ambitious, competitive, aggressive and passionate to succeed.
Ability to work in a faced paced environment.
Aggressive, go-getter, positive attitude, good communication and interpersonal skills along with excellent rapport building
skills are the traits for the right candidate
Excellent communication and customer service skills.
Computer skills (Word, Excel, Outlook).
Strong desire to earn a good income Willingness to work in Night shifts
Experience: 0 – 1 Years
Functional Area: ITES/BPO/KPO, Customer Service, Ops.
Education: UG – B.Sc – Any Specialization, Computers, Electronics, Maths, Physics, Statistics,B.Tech/B.E. – Any Specialization, Computers, Electrical, Electronics/Telecomunication, Instrumentation,BCA – Computers,Diploma – Any Specialization, Computers, Electrical, Electronics/Telecomunication, Engineering
PG – Any PG Course – Any Specialization,Post Graduation Not Required
Location: Vadodara/Baroda
Contact:
Aarati Golatkar
Collabera
Website: http://www.collabera.com