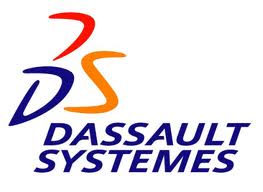 Dassault Systems – Delmia Solutions Private Limited requires 2009/2010 fresher for the position of Software Engineer.
Note: Locations are subject to change.
The event date is 22 Sep 2010 and the Last date to apply for the job is 20 Sep 2010.
Salary Offered: Rs.400000/- to Rs.500000/-
Description:
About the Company:
DASSAULT Systems, Paris (Nasdaq:DASTY) is the world leader in 3D Product Lifecycle Management (PLM) Solutions and creators of leading brands like CATIA, DELMIA, ENOVIA & SIMULIA to address end-to-end Product Life Cycle Management.
Resolutely committed to innovation, company invests 28% of its total revenue in R&D. Dassault System has 20 R&D Labs and 7875 employees, has operations in 28 countries and over 100,000 customers.
DELMIA is a Digital Manufacturing Company engaged in Product (Software) development located in Bangalore.
Eligibility:
– BE / BTech /ME / MTech / MS (Mechanical / Industrial / Production)
– 2010 / 2009 batch
Job Description:
• Hands-on product/solution development position.
• Involves specification, design, development & debugging of application software, effort estimation and risk analysis of a project.
• Implementation new features,  providing fixes or workarounds to bugs in current / future products of DELMIA software on WINDOWS
• Understanding the customer/internal functionality enhancement requirement and come up with good specification.
• Providing quick solutions to problems and take a software component through the entire life-cycle and improve on quality, usability & reliability.
To Apply for the job , Click here