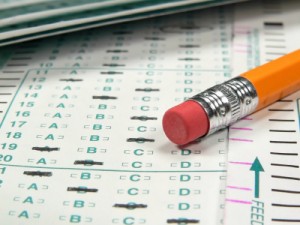 Guys first of all, this is an information on  One set of the question paper which i faced today 25-july-2010.
There are 4 sets of question paper  A,B,C,D
I received the Set A paper.
I was asked to attend 60 questions with 120 min time allocation.
First 20 questions were purely probability type. Am not sure this is from R.S.Agarwal cause everything looked different and kind of CAT question type.
Second 20 question was problem solving. This was a bit easy when compared to previous one.
The last 20 question was my favorite, it contained Verbal type question and one can easily solve these questions.
Thats it i faced..
I wish to share this information and i did it.
Admin's note:
The information posted above is  from the email which we received from a user. If you wish to share any information on  similar type just mail us at              thfire.com@gmail.com or just post it through here comment. We will check it out and if found necessary we will have it updated here.
To Know more on How to prepare for the Elitmus pH test   CLICK HERE