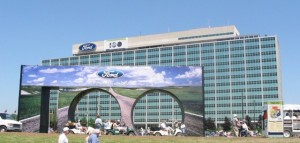 There  is  a very great opening for all the Engineering graduates particularly 2009 Passed out student  to work with  the  IT  sector  of  Ford Technology.
Ford technology services a leading company in  car production has an immediate opening in the IT sector.
To apply  for the  job,
click send your application Online
Click Deposit my resume and apply ( New User)
Follow the relavent steps and finish registration. Do remember the last date to register is  OCT  8 2009.  Refer your friends to us.