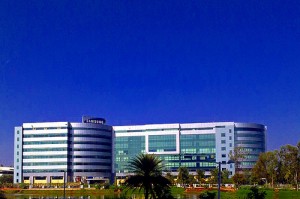 About the company:
SISO has a dedicated in-house intellectual property team that facilitates IP creation across the organisation. Thus far, SISO's engineers have applied for more than 450 patents related to breakthrough technologies.
SISO is one of the 11 R&D centers of Samsung Electronics, SISO currently housing over 2700 intellects involved in cutting edge research and development activities.
Samsung revenues exceed that of entire Indian IT industry combined (that is more than Infosys, Wipro, TCS, Cognizant, Accenture etc put together)
PLS NOTE:
In order to apply for this post. You need to have attend the eLitmus  pH test score. This is mandatory requirement.
Event Dates :
• 4th July (Chennai)
• 10th July (Bangalore)
• 11th July (Delhi)
Eligibility criteria :
• 2010 batch BE / ME / MTech / MCA / MS with > 70% in degree
• Streams: CS, IS, IT, ECE, EEE, E&I, Instrumentation, Telecom
Note :
• Leading college students without pH Score may also apply (though pH Score is preferred)
• Non leading college students need to have more than 75% in degree + high eLitmus pH Test Score
• Multiple applications will lead to disqualification
Salary :
• Rs 5.3 LPA (Graduates from IITs/BITS/IT-BHU college)
• Rs 4.8 LPA (Graduates from NITs and other colleges)
• Rs 5.75 LPA (Post Graduates from leading colleges of country)
Last date : 1 July 2010
Job Location : Bangalore
To apply for the  job,  CLICK HERE