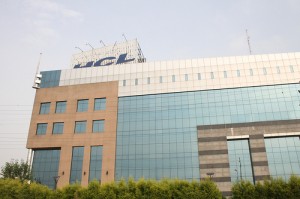 HCL, a $6 billion enterprise, has huge openings for the role of MTS/Lead Engineer/Technical Lead/APM/PM.
Its an Experience Walk in event at Noida and Bangalore on Saturday, January 29, 2011 from 9:30 a.m. to 2:00 p.m.
Experience: 2 – 15 years
Required Skills
Expertise in
Work

Location

Hardware Board Design - Analog/Digital/Mixed Signal Circuit Design/Signal Integrity

Design, Development, and Validation of Analog Circuits, ADC/DAC Circuits Design, Signal Conditioning Schemes/Digital Circuit Design/Mixed Signal Circuit Design/Signal Integrity, 16/32/64-bit Micro Controller/Processors-based Circuits, and Memory-interface circuits / PCB Layout design

Noida/ Chennai
Power Electronics Design

Expertise in designing High Voltage/High Wattage Power supply design.
Inverter and converter design experience (power electronics involving IGBTs, Power MOSFETs, Thyristors and power supply designs)

Chennai/ Onsite
VLSI

Verilog/System Verilog/VHDL, OVM/VMM, DFT – Scan Insertion, BIST, BScan, JTAG, ATPG, FPGA/ASIC design and coding/Synthesis/STA/FPGA P & R/SOC Integration/ Verification

Noida/ Chennai/ Bangalore
Venue:
Bangalore
Noida
HCL Technologies Ltd

Surya Sapphire, Plot No. 3,

Survey No. 20 & 22 1st Phase,

Electronic City Hosur Main Road,

Bengaluru – 561 229

Tel.: +91-80-6450-2301

HCL Technologies.

A8 & 9, Sector 60,

Noida – 201301

Opp. Shopptix mall.

Uttar Pradesh.

India.
Candidates must remember to carry the documents mentioned below when they participate in the interview:
1.       Hard copy of their updated resume
2.       Last two months' salary slip
3.       One (1) passport-sized photo
4. Referee name and employee code should be mentioned on their resume
Referee Details:

Referee Name : Mohammed Rizwan Hussain G
Employee Code : 51359716