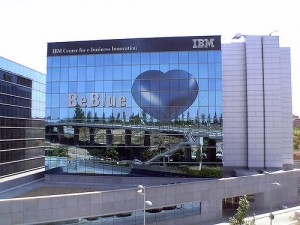 Systems Software Engineer – ISL
Job Description :
• Looking for Systems Software Engineer.
Desired skills :
• Strong algorithmic, analytical and problem solving skills.
• Ability towards trouble shooting a given problem and analyzing its possible causes.
• Strong JAVA Skills
• Strong written and verbal English Communication skills.
• Good technical skills with experience in enterprise class products development
• 0 to 2 years of desired experience required
• Minimum 16 years of education required
Required :
• Bachelor's Degree
• English: Fluent
Click here to Apply Online
Note: Guys applying for jobs IBM  is kind of tricky. IBM always looks forward for a candidate from Reputed College. This is their disadvantage.
Anyhow, Apply for IBM and try your luck. All the very best