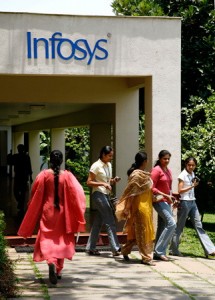 Freshers , you have some interesting news from Infosys.  Infosys is recruiting BE/BTech/MCA 2009 and 2010 batch freshers.
The eligibility criteria is  65% and above.
Send your resume to the following email id on or before  26th june
infosys.recruitment2010@gmail.com
After applying for Infosys , you will be getting following reply from Infosys
"thank you for your resume. we will be calling you shortly.
–
infosys recruitment cell"
I think  this  is not true and would have been done for fun.  MNC companies or any company would communicate from their own domain id.
Forward your resume to the above email address at your  own risk .  I certainly Will Not  email my resume to them.