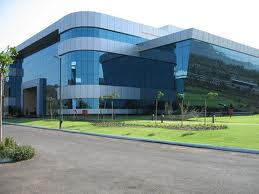 Freshers / Experienced : Various Openings @ All India

We are looking for Systems Engineers and Senior Systems Engineers for development centers at Mangalore, Mysore, Bhubaneswar, Chandigarh, Thiruvananthapuram, Chennai, Hyderabad, Pune and Bangalore with 12 – 36 months of relevant experience in a reputed IT Organization.
Proven expertise in any of the following domains is necessary for the above mentioned roles :
Web Technologies

• Java, EJB, J2EE, WebLogic, Websphere Commerce Server, Websphere Portal Server
Microsoft Technologies

• VB.Net, ASP.Net, C#, , MOSS
Mainframe

• COBOL, CICS, JCL, DB2
Open Systems

• C, C++, Unix
Testing

• Manual, Performance, Automation
Systems Engineer (12-24 months)
All applications received for the role of Systems Engineer till August 23, 2010 will be processed and suitable profiles will be called for the Selection process comprising test and interview on Sunday, August 29, 2010 in Chennai, Pune, Hyderabad, Bangalore, Mumbai and Delhi
Senior Systems Engineer (25-26 months)
Shortlisted will be invited for the selection process over the next three weeks.
To apply you should be a BE/MCA/MSc degree with a consistent excellent academic record through standards 10 and 12. Engineering / Graduation and Post Graduation. Exposure to formal quality processes and a strong foundation in SDLC concepts are necessary.
To apply, please email your resume, stating 'Role – Months of experience – Preferred Location of Interview' (e.g. Systems Engineer – 14 months-Mumbai) in the subject line to : careers_se@infosys.com
FRESHERS
Candidates with experience of less than 1 year can send their resume to: freshers@infosys.com
Do also mention your date of birth, Contact numbers and personal email ID in the resume.
Also looking for BCA/B.Sc. (Computer Science/Electronics/Mathematics/Statistics/Physics) graduates with excellent academic credential and less than 24 months experience for the role of Operations Executive / Testing Executive. Interested candidates can e-mail their resume to graduates@infosys.com
Candidates who have been through selection process in the last 9 months need not apply again.