Application Developer – 586529
Job Description: Develops, implements, and maintains computer-based systems to meet business requirements. Application Developers analyze, design, construct, train, and implement application systems. Activities include documenting decisions, adhering to standards and communicating with business groups. Other responsibilities may include providing standards and/or guidelines for development, responding to customer and/or client requests or events as they occur, and developing solutions to problems utilizing formal education and judgment.
Qualifications
You should possess an associates, bachelor's in a software Engineering. Additional qualifications include:
– Good communication, analytical skills and aptitude
– Knowledge of design techniques, tools, and principles involved in production
– Good technical skills and implementation logic in .NET*
(DOT NET) , Microsoft*, Microstrategy, JAVA* and others technologies
Job Category : Information Technology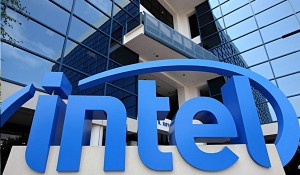 Primary Location : India-India, Bangalore
Full/Part Time : Full Time
Job Type : Recent College Graduate
Regular/Temporary : Regular
Posting Date : Dec 21, 2010
Apply Before : Dec 22, 2011

Business Group :
Intel's Information Technology Group (IT) designs, deploys and supports the information technology architecture and hardware/software applications for Intel. This includes the LAN, WAN, telephony, data centers, client PCs, backup and restore, and enterprise applications. IT is also responsible for e-Commerce development, data hosting and delivery of Web content and services.
Apply Online:
https://lz1.intel.com/jobs/?rsparam=https:/….ftl?job=586529