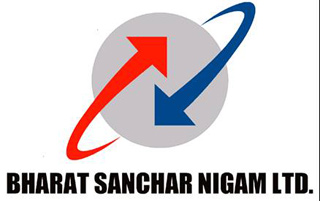 Desgination: Recruitment of TTA
Job Description:
Bihar Telecom Circle is going to recruit 171 number of Telecom Technical Assistants (TTAs) in the pay scale of Rs. 7100-200-10100 plus allowances per month (The pay scale is likely to be revised upwards) through an open competitive examination. TTA is an SSA/Telecom District level cadre and examination will be conducted SSA/Telecom District wise on the same day. One applicant is allowed to appear in the examination against vacancy of one SSA/Telecom District only.
Nationality : Only Indian Nationals would be eligible to apply.

Company Profile:
Bharat Sanchar Nigam Ltd. formed in October, 2000, is World's 7th largest Telecommunications Company providing comprehensive range of telecom services in India: Wireline, CDMA mobile, GSM Mobile, Internet, Broadband, Carrier service, MPLS-VPN, VSAT, VoIP services, IN Services etc. Within a span of five years it has become one of the largest public sector unit in India.BSNL has installed Quality Telecom Network in the country and now focusing on improving it, expanding the network, introducing new telecom services with ICT applications in villages and wining customer's confidence. Today, it has about 47.3 million line basic telephone capacity, 4 million WLL capacity, 20.1 Million GSM Capacity, more than 37382 fixed exchanges, 18000 BTS, 287 Satellite Stations, 480196 Rkm of OFC Cable, 63730 Rkm of Microwave Network connecting 602 Districts, 7330 cities/towns and 5.5 Lakhs villages.
BSNL is the only service provider, making focused efforts and planned initiatives to bridge the Rural-Urban Digital Divide ICT sector. In fact there is no telecom operator in the country to beat its reach with its wide network giving services in every nook & corner of country and operates across India except Delhi & Mumbai. Whether it is inaccessible areas of Siachen glacier and North-eastern region of the country. BSNL serves its customers with its wide bouquet of telecom services.BSNL is numero uno operator of India in all services in its license area. The company offers vide ranging & most transparent tariff schemes designed to suite every customer.
BSNL cellular service, CellOne, has more than 17.8 million cellular customers, garnering 24 percent of all mobile users as its subscribers. That means that almost every fourth mobile user in the country has a BSNL connection. In basic services, BSNL is miles ahead of its rivals, with 35.1 million Basic Phone subscribers i.e. 85 per cent share of the subscriber base and 92 percent share in revenue terms.BSNL has more than 2.5 million WLL subscribers and 2.5 million Internet Customers who access Internet through various modes viz. Dial-up, Leased Line, DIAS, Account Less Internet(CLI). BSNL has been adjudged as the NUMBER ONE ISP in the country.
Desired Profile:
How to apply: The specimen of the application form is included in this advertisement as Annexure I. Neatly typed [only on one side of paper] copy in A4 size [30 cms. X 20 cms] may be used for making application. Original advertisement or photo copy of the format in the advertisement must not be used for applying and in case a candidate submits such an application the same will not been entertained. Applications complete in all respects should reach AGM (Estt) O/o the Chief General Manager Telecom, Bihar Telecom Circle, Sanchar Sadan, Budh Marg, Patna: 800001 on or before 20/07/2009.
Location: Bihar
Education: M.Sc(Electronics)/ Diploma( ECE/ Electrical/ Radio/ CSE/ Instrmn/ IT ).
Full Details & Application Form:http://www.bihartelecom.com/SpecialSchemes/BSNL-TTA%20Advt%20(English).pdf
Apply To:
The Chief General Manager Telecom,
Bihar Telecom Circle,
Sanchar Sadan,
Budh Marg, Patna: 800001
Credit goes to Jobstell.com