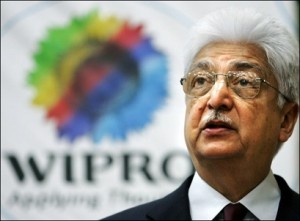 Job Description
:: FINANCE & ACCOUNTS VOICE HELPDESK::(Location – Chennai)(Division – Wipro BPO)
:: Required Skill Set::
-Only Commerce Graduates – B.com\ BBA\BBM\M.com\MFM\MBA.
-Comfortable in MS Word and intermediate in MS Access.
-Fresher to 2yrs of Experience.
-Willing to work in night shift.
-Good Communication Skills – Verbal & Written.
::Walkin Address::
105,
Anna Salai,
Guindy,
Chennai – 32.
(Land Mark – ABT Maruthi Showroom (or) SPIC Building)
:: Time – 9.00 am::
:: Walkin Date – 2nd October 09 to 7th October 09::
:: FINANCE & ACCOUNTS VOICE HELPDESK::(Location – Chennai)(Division – Wipro BPO)
:: Required Skill Set::
-Only Commerce Graduates – B.com\ BBA\BBM\M.com\MFM\MBA.
-Comfortable in MS Word and intermediate in MS Access.
-Fresher to 2yrs of Experience.
-Willing to work in night shift.
-Good Communication Skills – Verbal & Written.
::Walkin Address::
105,Anna Salai,Guindy,Chennai – 32.
(Land Mark – ABT Maruthi Showroom (or) SPIC Building)
:: Time – 9.00 am::
:: Walkin Date – 2nd October 09 to 7th October 09::
Location Chennai
Experience 0 – 1 years
Key Skills Good Communication Skills,Willing to work in night shifts
Category Finance & Accounts
credit for the post goes to careerenclave.com