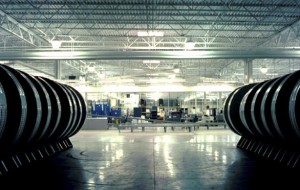 Designation:Customer Support Representative – VOICE
Job Description:
Minimum Experience – 1 to 2 years in International Call centres.
Minimum qualification – Graduation
Strong communication (verbal & written) and analytical skills.
Familiarity with desktop applications ( for e.g. MS Office)
Self Starter, Functional skills, Action oriented, Problem solving, Priority Setting
Shift timings – US timings
Inbound call center with International call center exp
Company Profile:
RR Donnelley Global BPO, formerly known as OfficeTiger is among the leading outsourcing companies offering judgment based industry focused solutions and executes complex onsite-offshore outsourcing services on a global scale. With a proven track record, RR Donnelley Global BPO mobilizes the right-mix of people from over a 7700 strong work force, in 28 delivery and 41 on-site operation centers, spread across 9 countries. Founded in 1999, our clients include large investment and commercial banks, leading diversified financial services companies, insurance companies, law firms, publishing houses, utilities, pharmaceuticals and global retailers.RR Donnelley is the world?s premier provider of print, document management, supply chain solutions, and business services, serving organizations worldwide. With more than a 140-year heritage of integrity, RR Donnelley is an $11 billion, Fortune 300 Company with approximately 60,000 employees, serving customers in locations across the globe.
RR Donnelley is the world's premier full-service provider of print and related services, including document-based business process outsourcing. Founded more than 144 years ago, the company provides solutions in commercial printing, direct mail, financial printing, product customization, print fulfillment, forms and labels, logistics, call centers, transactional print-and-mail, print management, online services, digital photography, color services, and content and database management to customers in the publishing, healthcare, insurance, advertising, non-profit, consumer package goods, retail, technology, financial services and many other industries. The largest companies in the world and others rely on RR Donnelley's scale, scope and insight through a comprehensive range of web-based tools and innovative technology, variable printing services, market-specific, and customized supply chain solutions.
Desired Profile:
Minimum Experience – 1 to 2 years in International Call centres.
Minimum qualification – Graduation
Strong communication (verbal & written) and analytical skills.
Familiarity with desktop applications ( for e.g. MS Office)
Self Starter, Functional skills, Action oriented, Problem solving, Priority Setting
Shift timings – US timings
Inbound call center with International call center exp
Location: Chennai
Experience: 0 – 2 years
Education: Any graduate
Functional Area: Call Centre, BPO, Customer Service
Role: Customer Service Executive (Voice),  Process Trainer, Soft Skills Trainer
Contact:
RR Donnelley Global BPO
Website:  http://www.rrd.com