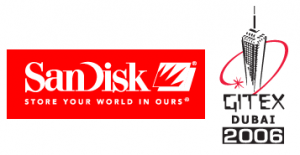 Designation: Sr.Product Applications Engineer/ Compatibility Engineer
Job Description:
Ø pSSD Testing and Test Automation: Create test plans for pSSD testing, implementing test procedures, automating the test systems of pSSD product line. Creating pSSD usage models and corresponding test cases;
Ø Service Delivery Card testing: Getting test plans validated, making internal systems for testing Service Delivery Cards. Test the content delivery mechanism; test the mobile applications software.
Ø The individual will develop test cases, test plans and processes and implement them for Mobile phones and other flash card hosts.
Ø Knowledge of electronics engineering fundamentals, strong analytical and technical skills to debug issues, team leadership skills, communication skills and strong IT skills with preferably mobile test automation and mobile testing experience.
Ø The candidate should be detail oriented, systematic and people friendly an the work requires the individual to make extensive reports, presentations and conference calls.
Company Profile :
Founded in 1988 by Dr. Eli Harari, an internationally recognized authority on non-volatile memory technology, SanDisk has grown to become the world's largest supplier of innovative flash memory data storage products.
Serving both consumers (with more than 240,000 retail storefronts worldwide) and original equipment manufacturers (OEMs), SanDisk designs, develops, manufactures and markets flash storage products for a wide variety of electronic systems and digital devices. SanDisk also licenses its technology to a number of other industry-leading companies.
With flash memory's capability for storing large amounts of data in a compact, removable or embedded format, SanDisk's products have helped drive the exponential growth in sales of digital cameras, multi-function mobile phones, USB flash drives, digital audio/video players, and other digital consumer devices.
Desired Profile :
Educational Qualification : Bachelor or Master's in ECE or EEE Engineering from reputed institutes like IIT, NIT, REC or IISc.
Required Experience:
Ø The ideal candidate will have ECE/EEE graduate or post graduate degree with 7+ years of technical + leadership experience.
Ø The candidate should be detail oriented, systematic, people friendly leader.
Ø The work requires making of extensive reports, presentations and conference calls.
Experience: 3 – 10 Years
Functional Area: Embedded/EDA /VLSI/ASIC/Chip Design
Education:
UG – B.Tech/B.E. – Electrical, Electronics/Telecomunication
PG – M.Tech – Electrical, Electronics/Telecomunication
Location: Bengaluru/Bangalore
Website:  http://www.sandisk.com