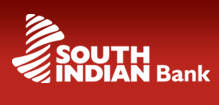 Desgination: Probationary Legal Officers in Junior Management Grade scale – 1.
Job Description:
No. of vacancies : 10
Experience : Preferably 2 years practice or experience in Bank or financial institutions as Law Officers.
Age   : 30  years as on 16.06.2009.
Company Profile:
One of the earliest banks in South India,  "South Indian Bank" came into being during the Swadeshi movement. The establishment of the bank was the fulfillment of the dreams of a group of enterprising men who joined together at Thrissur, a major town (now known as the Cultural Capital of Kerala), in the erstwhile State of Cochin to provide for the people a safe, efficient and service oriented repository of savings of the community on one hand and to free the business community from the clutches of greedy money lenders on the other by providing need based credit at reasonable rates of interest. Translating the vision of the founding fathers as its corporate mission, the bank has during its long sojourn been able to project itself as a vibrant, fast growing, service oriented and trend setting financial intermediary.
The South Indian Bank with a new logo and image, marches on. With branches all over India and a clientele across the world, the bank is considered one of the most pro active banks in India with a competent tech savvy team of professional at the core of services.To emerge as the most preferred bank in the country in terms of brand, values, principles with core competence in fostering customer aspirations, to build high quality assets leveraging on the strong and vibrant technology platform in pursuit of excellence and customer delight and to become a major contributor to the stable economic growth of the nation.
To provide a secure, agile, dynamic and conducive banking environment to customers with commitment to values and unshaken confidence, deploying the best technology, standards, processes and procedures where customer convenience is of significant importance and to increase the stakeholders' value.

Desired Profile:
GENERAL CONDITIONS:
1.Neatly typewritten application with Passport-size photograph pasted thereon should be accompanied by self  attested copies of mark lists and certificates to prove the age and qualifications.  Application should be sent by Ordinary Post only.
2.A write up in 300 words  "Why I consider myself suitable for appointment in The South Indian Bank Ltd.", in candidate's own handwriting, should be submitted along with application.
3.Upper age limit will be relaxed by five years in the case of SC/ST candidates.
4.Candidates belonging to SC/ST should submit attested copies of certificates from a competent authority to prove their status in this regard.
5.Candidates are advised to retain two copies of the same   photograph, which was used in the application, for use at the time of interview.
6.Mere eligibility will not vest any right on the candidate for being called for interview.  In matters regarding eligibility and selection, Bank's decision will be final and no correspondence will be entertained.
7.Canvassing in any form will be a disqualification.
8.Please super scribe the envelope containing the application "APPLICATION FOR THE POST OF PROBATIONARY LEGAL OFFICERS" and send to Dy. GENERAL MANAGER, (PERSONNEL), THE SOUTH INDIAN BANK LTD, SIB HOUSE, MISSION QUARTERS, THRISSUR – 680 001., so as to reach on or before 22.07.2009.
9.Application not fulfilling any of the above will be rejected.  If the information furnished by the candidate is found to be false  at later date, the selection/ appointment shall be liable for termination.
Last Date: Jul 22, 2009
Location: Thrissur.
Education: LLB (from recognised  university under 5 / 3 year regular course)
Experience: 2 Years.