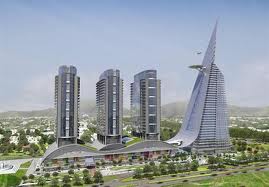 Guys, this is it. TCS  has started its requirement all over India. First place where TCS is goin to start the offcampus drive   is  Cochin, kerala and Trivandrum, Kerala.
How to apply for this Offcampus?
Eligibility Criteria:
Eligibility
2009 or 2010 pass out

MCA, Msc (CS, IT, Software), ME, M.Tech, BE, B.Tech

Computer Science, Software Engg, Information Technology, Electrical and Electronics, Electronics and Communication, Electronics and Instrumentation, Applied Electronics, Instrumentation and Control, Biomedical, Communication, Digital, Mechanical, Civil, Chemical Engineering

Full time Graduates Only (Correspondence / Part time courses will not be considered)

Consistent 60%  and above in Graduation, Class XII and Class X

Break not more than 2 years

Candidates with current back papers are not eligible
Candidates who have written any TCS exam in the

last 6 months

are not eligible
Slection Process
Online Aptitude Test

Interviews
Online Confirmation
Confnirmation will open by 5th August 2010 [tentative]

Cochin confirmation will close on 10th August 2010 [tentative]

Trivandrum confirmation will close on 20th August 2010 [tentative].

Only candidates who have a SHREDS online account [Username, Password and SHREDS Register Number] will be able to confirm for the test.

If you have

forgot your username, password or Reg No,

send an email to office@shredskerala.org with subject "Forgot Account Details". Mention your Year of cource completion, Branch, DOB and email ID / Mobile number given while registering in the body of the email.

Do only one registration at SHREDS.

Normally your SHREDS register number will be emailed to you within 24 hours of registration.
All the candidates should bring the following to test venue:
Three copies of passport size photographs

Two copies of RESUME

Two sets of photocopies of your mark lists /certificates

Rs. 200/- to be paid to SHREDS towards examination fees

Photo ID

Gum, Writing Pad, Pen / Pencile etc
Outstation candidates are adviced to check www.shredskerala.org before proceeding to test venue as a precaution against unexpected exigencies.
Admin's note:
Freshers, Dont Panic. You will get your chance. TCS will come to each major city for Requirement. So if you dont get a chance in Cochin interview, no need to worry.
Check back here , i will be updating the crucial detail of TCS openings for you