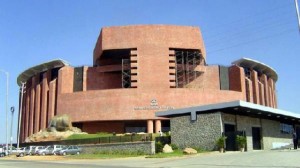 Engineering graduates who are waiting for the offcampus schedule from Tata Consultancy Services (TCS), you got a score now. TCS has announced that they will start Off campus recruitment for Freshers starting this september 2010.
Its been 2 years since TCS recruited any graduate through off campus.
According to Mr Ajoy Mukherjee, Vice-President, Head, Global Human Resources,    "Of the incremental 10,000, 65 per cent will be engineering freshers who will come through the off-campus hiring programme. We will start with 'walk-in interview' drives around the September timeframe to meet the requirements for freshers in our projects,"
If this off campus will indeed be conducted by TCS, then it will the most exciting thing to happen given that the graduates are still unemployed from 2009 batch.
The last time TCS conducted offcampus was in 2008 selecting a massive 6,240 employees from Off campus drive alone .
TCS which recruited  20,050 employees this year through on campus, only 72 percent have taken up the offer and joined  the company. Which gives the opening of atleast 4000 more employees.
This spot is to be filled through Off campus starting September.
Count your days cause September is just a month away