Tech Mahindra recruits BE/BTech/MCA 2010 Freshers: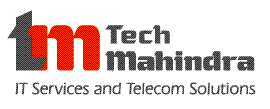 Tech Mahindra is part of the US $7.1 billion Mahindra Group, in partnership with British Telecommunications plc (BT), the world's leading communications service provider. Focused primarily on the telecommunications industry, Tech Mahindra is a leading global systems integrator and business transformation consulting organization. Tech Mahindra has recently expanded its IT portfolio by acquiring the leading global business and information technology services company, Mahindra Satyam (earlier known as Satyam Computer Services).
Tech Mahindra's capabilities spread across a broad spectrum, including Business Support Systems (BSS), Operations Support Systems (OSS), Network Design & Engineering, Next Generation Networks, Mobility Solutions, Security consulting and Testing. The solutions portfolio includes Consulting, Application Development & Management, Network Services, Solution Integration, Product Engineering, Infrastructure Managed Services, Remote Infrastructure Management and BPO. With an array of service offerings for TSPs, TEMs and ISVs, Tech Mahindra is a chosen transformation partner for several leading wireline, wireless and broadband operators in Europe, Asia-Pacific and North America.
Tech Mahindra has successfully implemented more than 15 Green Field Operations globally and has over 113 active customer engagements in the Telecom sector. The company has been involved in about 8 transformation programs of incumbent telecom operators.
In the Telecom sector, Tech Mahindra has niche and proven domain expertise, distinctive IT skills, research and development, innovative delivery models and approach to offshoring. The company's solutions enable clients to maximize returns on IT investment by achieving fast time to market, reduced total cost of ownership and high customer satisfaction. Tech Mahindra's achievements have been recognized by various industry analysts, forums and clients – winning several prestigious awards and accolades. Recently AT&T, a premier global communications company, awarded Tech Mahindra the '2010 AT&T Supplier Award' for its superior products and services, enhanced cost structures and best-in-class approaches that contributed to their overall success during the past year. This award is a recognition of Tech Mahindra's outstanding performance and service to AT&T affiliates during the past year.
Tech Mahindra has a global footprint through operations in more than 25 countries with 17 sales offices and 13 delivery centers. Assessed at SEI CMMi Level 5 and PCMM Level 5, Tech Mahindra's track record for value delivery is supported by over 35,200 professionals who provide a unique blend of culture, domain expertise and in depth technology skill sets. Its development centers are ISO 9001:2008 & BS7799 certified.
TECH MAHINDRA IS INITIATING OFF-CAMPUS RECRUITMENT OF B.E. / B.TECH/ MCA GRADUATES OF YEAR 2010 AT MUMBAI.
Eligibility Criterion:
Candidates should have graduated in the year 2010 with a consistent Academic Performance of 60% & above, SSC onwards till end of graduation/Post-graduation.
Note: Only 1 year gap is allowed in between courses.
Courses:
1. BE / B.Tech
* Computer Science Engineering
* Information Science Engineering
* Information Technology
* Electronics & Communication
* Electronics & Electrical Engineering
* Telecommunication Engineering
* Electronics & Instrumentation Engineering
* Electronics
* Electrical
2. MCA

Note: Any other discipline or pass outs from any other batch apart from the ones mentioned above will not be consider.

Selection Process:
1. Candidates will be called to join from a merit list which will be prepared based on Academic, Aptitude Test & Interview performance of candidates. Communication to this effect will be sent to candidates by e-mail directly.
2. Those offered will be required to join within 1 – 2 weeks of selection at any of the TechM centers in India for training & subsequent posting. Not joining on given date and location will be considered as rejection.
3. Candidates need to carry following MANDATORY DOCUMENTS (Original + 1 Xerox copy) at the time of Test / interview.
a) Hard copy of Resume.
b) Address proof – Electricity bill/ Ration Card/ Driving License/ BSNL/MTNL Landline bill/ Voters ID.
c) Mark sheets and Certificates of 10th and 12th. (Original + 1 Xerox copy)
d) Mark Sheets (All Semester) and Degree certificates of Graduation and Post Graduation. (Original + 1 Xerox copy)
e) Passport or Receipt of Passport application.
f) 3 Photographs.
Walk-in Venue details:

Day/Date: Saturday / 11-Dec-10
Registration Timing: 9am to 10am
Interview Location: Mumbai
Venue: Tech Mahindra, Wing 1, Oberoi Estate Gardens, Chandivali, Andheri (E), Mumbai-72
Contact Person: Amit Tanavade / Shubhronil Bose
Contact No.: 022-66882000