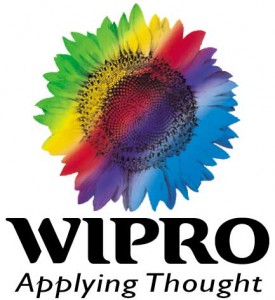 Designation: Developer / Designer
Job Description:
The employee will have the following roles and responsibilities:
1. You must be a self-starter willing to tackle new and challenging problems.
2. Understand existing business processes and implementation of the project.
3. Contribute in design changes or architectural alternatives, if required.
4. Contribute in POC s for future evolutions.
5. Contribute in release and roll out planning for various evolutions, preparation of test strategy.
Company Profile:
Wipro Technologies is the leading strategic IT partner for companies across India, the Middle East and Asia-Pacific – offering integrated IT solutions. We plan, deploy, sustain and maintain your IT lifecycle through our total outsourcing, consulting services, business solutions and professional services. Wipro Infotech helps you drive momentum in your organisation – no matter what domain you are in. Backed by our strong quality processes and rich experience managing global clients across various business verticals, we align IT strategies to your business goals. Along with our best of breed technology partners, Wipro Infotech also helps you with your hardware and IT infrastructure needs.
Wipro Technologies is a global provider of consulting, IT Services, and outsourced R&D, infrastructure outsourcing and business process services. We deliver technology-driven business solutions that meet the strategic objectives of Global 2000 customers. With over 25 years in the Information Technology business, Wipro is the largest outsourced R & D Services provider and one of the pioneers in the remote delivery of services.
We deliver unmatched business value to customers through a combination of process excellence, quality frameworks and service delivery innovation. Wipro is the World's first PCMM, CMM and CMMi Level 5 certified software Services Company and the first outside USA to receive the IEEE Software Process Award. We are the first services company to embrace Six Sigma, lean manufacturing and factory model concepts to software engineering.We have a wide geographical diversity of operations with over 40 development centers and 10 near shore centers spread across India, Japan, China, Eastern Europe, France, Austria, Sweden, Germany, UK and USA.
Desired Profile:
Wipro Technologies is looking for candidates with the below mentioned skills and experience:
Experience : 2+ to 12 years
Skills : Oracle BRM / Intec Interconnect
Should have 2+ years of experience in IT with design and developmental experience in the below areas :
BRM :
Good understanding of business trends and needs for communications service providers in the Billing Domain. Domain knowledge on Pre-paid, Post-paid Billing areas for ISP, Broadband, GSM, IPTV, GPRS service providers. Domain Knowledge in any of the BSS Functional components(Billing, Rating, Invoicing, Mediation, Interconnect Billing & Settlement).Experience in all technical aspects on BRM product implementation and customization with specific focus on Price plan, Pipeline rating, Discounting and various framework.Experience in Application integration with BRM.Experience in C/C++, Oracle 9i / 10g, PL / SQL, Pro*C, Java.
Experience in Migration(upgrade) within different BRM versions and from other billing applications to BRM Application.Knowledge of any one middleware like TIBCO, TAXDO. Knowledge of SOA and (or) Web services will be desirable.
Interconnect:
Good experience in Intec Interconnect billing.Good understanding of various life cycles from product conceptualization phase till implementation.Domain knowledge in Interconnect Billing areas for ISP, Broadband, GSM, IPTV, GPRS service providers, Inter operator settlements. Experience in all technical aspects in Interconnect Product implementation and customization with focus on various interconnect billing models.Experience in maintenance of Intec Interconnect billing application, trouble-shooting, problem analysis, proposal for enhancements.Experienced in monitoring, tracking and reporting on SLA/KPIs.
Experience: 3 – 4 years
Functional Area: Software, Hardware, EDP
Location: Gurgaon
Contact:
Wipro Technologies
Apply Now:  http://careers.wipro.com
Credit for the post goes to Jobstell.com