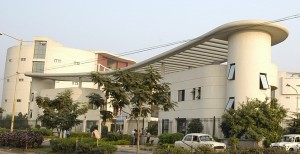 Designation: Sr. Executive – Talent Acquisition
Job Description:
Skills: Resourcing , Recruitment ,
Experience Required(Description) : -Should have exposure in working in a process driven environment -Should have worked with external vendors to build efficiency -Experience in handling large volume recruitment -Considerable knowle dge of HR Products, policies and processes
Company Profile:
Wipro Technologies is the leading strategic IT partner for companies across India, the Middle East and Asia-Pacific – offering integrated IT solutions. We plan, deploy, sustain and maintain your IT lifecycle through our total outsourcing, consulting services, business solutions and professional services. Wipro Infotech helps you drive momentum in your organisation – no matter what domain you are in. Backed by our strong quality processes and rich experience managing global clients across various business verticals, we align IT strategies to your business goals. Along with our best of breed technology partners, Wipro Infotech also helps you with your hardware and IT infrastructure needs.
Wipro Technologies is a global provider of consulting, IT Services, and outsourced R&D, infrastructure outsourcing and business process services. We deliver technology-driven business solutions that meet the strategic objectives of Global 2000 customers. With over 25 years in the Information Technology business, Wipro is the largest outsourced R & D Services provider and one of the pioneers in the remote delivery of services.
We deliver unmatched business value to customers through a combination of process excellence, quality frameworks and service delivery innovation. Wipro is the World's first PCMM, CMM and CMMi Level 5 certified software Services Company and the first outside USA to receive the IEEE Software Process Award. We are the first services company to embrace Six Sigma, lean manufacturing and factory model concepts to software engineering.We have a wide geographical diversity of operations with over 40 development centers and 10 near shore centers spread across India, Japan, China, Eastern Europe, France, Austria, Sweden, Germany, UK and USA.
Desired Profile:
Job Responsibilities would include:
1. Manage all aspects of recruitment; a. Relationship management with the hiring manager/LOB Heads. b. Understand the recruitment needs of internal cus tomers, specific job Profiles and person specifications in terms of knowledge, skills and other traits required of various jobs c. Candidate management. ? Compensation nego tiation, resolving queries etc. d. Joining formalities, documentation etc.
2. Devise and implement innovative methods for recruitment.
3. People Management
4. Work on productivity en hancement tools and measures
5. Track and enhance recruitment process efficiency.
6. Track competition to understand recruiting trends as well as potential compensation and reward trends
7. Develop and maintain good relationship with Recruitment Consultants and other Agencies to ensure robust supply chain
Experience: 2 – 4 years
Functional Area: Software, Hardware, EDP
Education:
UG – Any UG Course – Any Specialization
PG – Any PG Course – Any Specialization
Location: India
Credit for the post  goes to Jobstell.com