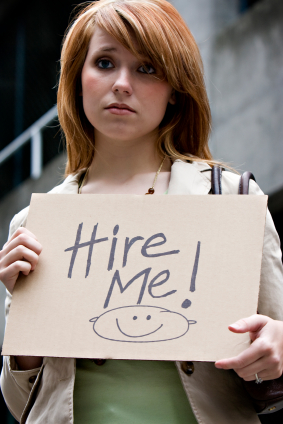 Unemployment woes continues in the U.S as new reports reveal that the unemployment rates have rose in more than half of the States last month.
This reveals that the hiring is not really shinning,extremely poor job market and shrinking job sector continues to add trouble to the unemployment rates.
The Labor Department said Friday that rates increased in 26 states. They fell in 12 states and were unchanged in the other 12.
Unemployment also rose in seven of the 11 key swing states in this year's presidential election.
Nationwide, employers added only 96,000 jobs in August. That's below July's gain of 141,000 and the average of 226,000 jobs a month added in the January-March quarter.
The U.S. unemployment rate fell to 8.1 percent last month from 8.3 percent in July. But that was only because many people gave up looking for work. The government only counts people as unemployed if they are actively searching for jobs.
In August, unemployment increased in several competitive states in this year's presidential race.
The rate in Michigan rose to 9.4 percent from 9 percent. The rate ticked up a tenth of a point to 12.1 percent in Nevada, which has the highest unemployment in the nation. GOP nominee Mitt Romney campaigned in Nevada on Friday.
Unemployment rates also rose in five other battleground states: Wisconsin, Pennsylvania, North Carolina, New Hampshire and Iowa.
Still, unemployment was flat in three closely contested states that are rich in electoral votes: Florida, Virginia and Ohio.
The rate in Florida held steady at 8.8 percent. Florida also recorded the second-highest job gain in the nation last month, adding 23,200 jobs.
Ohio's rate stayed at 7.2 percent, and unemployment in Virginia was unchanged at 5.9 percent. Both rates also stayed well below the national average, as did the rates in Iowa (5.5 percent), New Hampshire (5.7 percent) and Wisconsin (7.5 percent).
Colorado was the only swing state to see a decline in unemployment in August. The rate fell to 8.2 percent from 8.3 percent in July.
Recent polls have shown President Barack Obama with a big lead in Pennsylvania, and also ahead of Romney in Virginia and Iowa.
That makes Florida and Ohio critical to Romney's chances of winning the election. Romney is launching a three-day Ohio bus tour Monday and will campaign in Colorado on Sunday.
Obama was scheduled to campaign in Virginia on Friday.