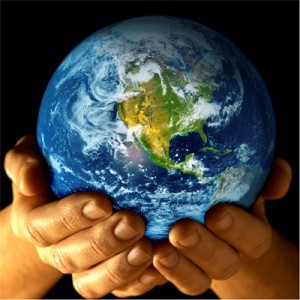 This April the 22nd, we celebrate Earth Day 2011.
What is Earth Day celebrated for ?
Earth Day is a day that is intended to inspire awareness and appreciation for the Earth's natural environment.
Earth Day was founded by United States Senator Gaylord Nelson as an environmental teach-in first held on April 22, 1970. As a result of strong leadership, Earth Day is celebrated in more than 175 countries every year.
The main goal of Earth Day is to broaden, diversify and mobilize the environmental movement, Earth Day Network does this through advocacy, education, public policy, and consumer campaigns each year.
This year, Earth Day Network has chosen A Billion Acts of Green as the theme for Earth Day 2011. At over 40 million actions to date, it has become the largest environmental campaign in the world with the goal is to register one billion actions before the global Earth Summit in Rio in 2012.
I leave you with a facebook application for the cause of Earth day. You can support for your planet by joining the Facebook's Billionactofdream
If you visit the facebook page, it asks an user of what will you do given a particular scenario. More importantly, the application makes a user pledge on how they are going to protect the planet.
Although i feel the application is pretty lame, it still has   the X factor to attract an User.