If you kids are feeling bored in spring time, it is the best time to have their first job. Here are the list of 8 great jobs that teens will love to do for that extra cash.
Here are the list of the top jobs for teen :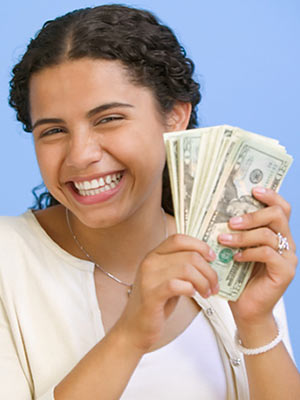 1. Yard Care
Adults who find themselves extra busy during the week may struggle to find time to mow or manicure their lawn. Young teens with access to garden tools and yard supplies can offer their services to neighbors, who will gladly pay a fair price for the work.
2. Corn Detasseling
Country-dwelling teens who aren't privy to city jobs can still find work nearby. One such job is corn detasseling, the process of removing the top part of the corn plant, or the tassel. Though corn detasseling means getting up early and physically exerting yourself, it pays well and is conveniently done during the summer months when school's out.
3.Waiter or Host
Whether located in a big city or small rural town, restaurants are often easy to come by. They usually rely on the help of local high school students to serve food and act as a host for their guests. As a waiter or host, you'll need to be comfortable around other people and willing to cater to all their needs.
4.Dish Washer
If working as a waiter or host isn't your idea of a good time, perhaps a behind-the-scenes job is more your style. Restaurants regularly employ bussers — those who bring dishes to the back — and dish washers. Neither requires much interaction with guests, which may suit those who are shy.
5.Library
Keeping a library in order requires a significant amount of work. Libraries often hire high school students to help organize the books on shelves and to put books away that have been dropped off. Other library work may include cleaning, computer work or help with library programs
6. Pet Walking or Sitting
Animal lovers who have a little free time and want a little cash will find a rewarding job in pet walking or sitting. Adults who work long hours may need someone to walk their dog during the day. Those who are out of town also need someone to stop by and pet, feed and walk their animals.
7. Baby Sit
Baby sitting is a time honored rite of passage for young teens. Parents who want a night out by themselves don't have a problem paying someone to look after their children. Teens who want to baby sit long term may find it useful to get a first aid license.
8. Deliver Newspaper
Because newspaper routes are tackled in the very early morning hours, young teens serve as ideal candidates for the job. The job is beneficial to young teens, as well, since having a newspaper route only requires a bike and not a driver's license.