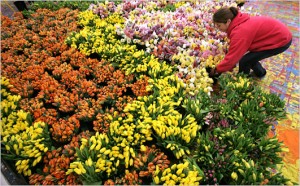 Sunday is the first day of Spring, and the warm weather has some Arkansans working on their gardens.
Gregg Curtis from Good Earth Garden Center says now is a good time to start.
"Annuals are starting to come in, next week we're really gonna get a lot of shipments in, as you'll see the other garden centers right now don't have as much as they will in the next couple weeks," Curtis explained.
At Good Earth Garden Center in Little Rock Sunday, shoppers were stocking up on springtime favorites.
If you're looking at starting a flower garden, Curtis shares some of his favorites.
"I love seeing the kimberly queen ferns that are coming in, they give great color for part shade, full shade, and then just all the annuals, I love the petunias, and we got marigolds."
Curtis warns though, we're not yet out of the woods for chilly temperatures.