Mother's day is around the corner and as you scramble to meet your mom you have no idea what gift you should get her. We are here to help you out

Tech Stuffs :
1. Satellite TV : Whether your Mom's Day gift recipient works outside or inside the home, when she wants to catch up on the news or a favorite show she doesn't want to have to be rooted in one place. Dish Network's (DISH) new Hopper satellite TV receiver lets Mom wander from room to room, pausing a show or movie playing on a TV set in one room, and resume playing it on a set in another room.
This is accomplished by attaching a small box — what the company calls a "Joey," as in baby kangaroo, or hopper — to as many as three additional TV sets in the house. The Joeys allow the TV in one room to join a program in progress in another. The base satellite receiver contains six tuners, which can be configured to operate in different ways.
When a feature called "Primetime Anytime" is enabled, four of the six tuners record all primetime shows running on the major networks (ABC, NBC, CBS, and Fox), leaving two channels open to record additional shows, watch previously recorded shows, watch live TV or to order a show from Blockbuster On Demand. Monthly fees depend on what packages are ordered, but start at $39 a month with rebates and specials lowering the price for an initial period.
2. Camera : While many photos today stay in entirely digital format, there's still a large market for printed images. If mom is really into photography, and has an expensive high-megapixel high-end DSLR camera, why not give her a printer of the same quality, like the Epson Artisan 1430?
Rather than the standard four ink colors (cyan, magenta, yellow and black), the Artisan 1430 has six colors, adding light cyan and light magenta for more accurate reproduction of subtle hues.
And no wimpy 8 x 11 prints for this puppy (though it can print photos as small as 4 x 6 inches). The $299 Artisan 1430 is a wide-format printer, and can produce stunning prints as large as 13 x 19 inches, though at best quality, it's going to take minutes per page to print them out, rather than pages per minute.
3. Mobile Phone : Pretty much everyone has a cellphone these days, and many of these are iPhones. There are almost as many case designs on the market as there are phones. One of the best-looking cases, for the Apple (AAPL) iPhone 4 and 4S, is Edge Design's Alfa. Made of anodized aluminum, the Alfa is minimalist, with just the colored aluminum back and a same color thin front bezel showing.
A silicone band wraps around the outside edge and soaks up shocks. These bands, like the case itself, are available in different colors to provide an eye-catching contrast. At $99, the Alfa is one of the more expensive cases on the market. But it's also one of the most attractive.
4. Tablet PC : Tablets are big this year, both physically and in price. But not everyone who wants a tablet needs one with a 10-inch screen and $500 price tag. Barnes and Noble's (BKS) Nook Tablet fills the gap between an eReader and a large expense tablet. It runs on the Android operating system, providing the ability to download thousands of apps.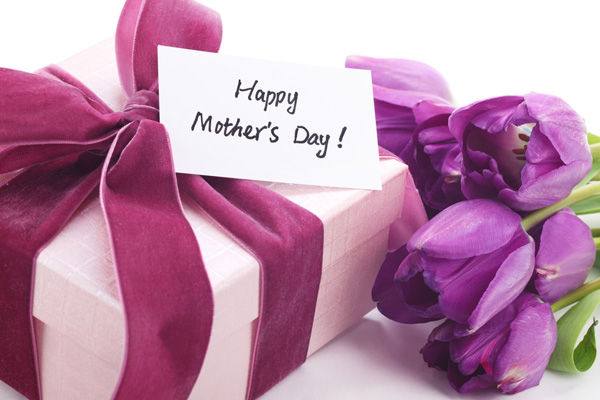 The Nook Tablet we tested costs $199 for the 8GB version and $50 more for the 16GB model. If more storage is needed, the Nook Tab accepts low-cost microSD storage cards to bump up capacity. With a 7-inch color touch-screen and a long battery life of up to 11 hours when used as a reader, the 14-ounce Nook Tab comes preloaded with popular apps including Netflix, Hulu Plus, Pandora and more.
Built-in Wi-Fi lets mom access the Internet for browsing and email. The Nook Tablet isn't the right fit for everybody. It's noticeably slower than more expensive tablet models, so if mom's the impatient type, you may want to reconsider the budget. But if mom is into Android apps on her phone, but frustrated with the phone's small screen size, the Nook Tablet is a great step up.
General Stuffs :
1 – Summer sandals from Queen Anne Dispatch
Who can say no to shoes? It's time to put those winter boots away and saunter into the sunshine with some pretty new sandals. Queen Anne Dispatch has some great summer styles in now plus, they offer complimentary gift wrap! Queen Anne Dispatch 2212 Queen Anne Ave. N.
(206) 286-1024
2 – An Ultra Age Defying Facial from the Spa at the Four Seasons
For busy moms who need a little rest and relaxation this comprehensive treatment provides immediate results. The 80-minute facial combines micro-currents with LED light therapy and ultrasonic exfoliation to re-educate muscles and hydrate skin. Jennifer Lopez swears by these facials and after getting my first one, I do too! The Four Seasons Seattle Spa (206) 749-7077
3 – A Wardrobe Styling Session with Styled.Seattle
Working with a stylist is not just reserved for the rich and famous. Anyone can  benefit from working with a pro who understands body type and works to help customize outfits that fit and flatter. Styled Seattle offers a Reduce, Reuse, Re-Style package that is perfect for moms on a budget who want to mix it up using pieces they already own. Styled.Seattle (206) 349-3401
4 – A full set of lashes from Noir Lash Lounge
Make her mornings a breeze with a full set of lash extensions from Noir Lash Lounge in Bellevue. Her eyes will be refreshed and ready to conquer the day and she won't even bat an eyelash at the price of a fill. Having lash extensions is guaranteed to save at least 10-minutes from her morning "get-ready" routine which basically means she can hit snooze at least once without feeling guilty! $75 for a full set. $30 for a fill.
Noir Lash Lounge (425) 454-5274
5 – A Gift Certificate to Mane
Of course she can wash and dry her hair at home but why would she want to when she can escape the hustle and bustle of the city and slip into Mane for a relaxing $35 spa-style blow out instead? Mane has 5 signature looks to choose from and offers money-saving styling packages. Mane Blow Dry Bar 717 Pine Street (206) 352-6263
6 – A Gift Card to Calidora Skin Clinic
From Botox to Fillers, Facials, Lasers and Peels, Calidora Skin Clinic has all your skincare needs covered. Give mom a gift card she can use on whatever her little heart desires. Calidora Skin Clinic 2613 NE University Village (206) 522-2613
7 – A beautiful bracelet by Seattle artist Martha Driver of Rock Star Jewelry
You can't go wrong this Mother's Day with beautiful jewelry from Seattle-based Rock Star Jewelry. This beautiful pearl and turquoise bracelet is perfectly on-trend for the season and available now at Karan Dannenberg Clothier in Belltown. RockStarJewelry.com
8 – A signature cut & color from Rosaline Hampton Salon
Located in Bellevue the team at Rosaline Hampton salon focuses on giving clients their dream hair using customized cuts and super-flattering color. Pamper a special mom you know with a new hair style and signature make-up application. Rosaline Hampton 188 106th Ave. N.E. Bellevue (425) 614-6377
9 – Pretty Pedicure at Julep Nail Parlor
These candy colored polishes make the perfect spring accessory for your hands. DIY with a bottle of polish for $14 or splurge on a full manicure featuring reflexology-based massage, sea salt exfoliation, paraffin wrap plus a mini bottle of polish for $48. Julep.com
10 – A Shopping spree at Nordstrom
What would the Seattle shopping scene be without Nordstrom? Every woman loves to shop including stylish mom's so why not treat her to a little retail therapy with a Nordstrom gift card? She can spent it on a Marc by Marc Jacobs travel wallet, make-up, or even a new dress. Nordstrom.com
This is just to help you get some ideas. The best gift is your very own special gift for your very special mother.