It is National Teacher Appreciation Week and May 8 is National Teacher Appreciation Day. It time to show all your hidden love and respect for your teachers. But are we doing enough?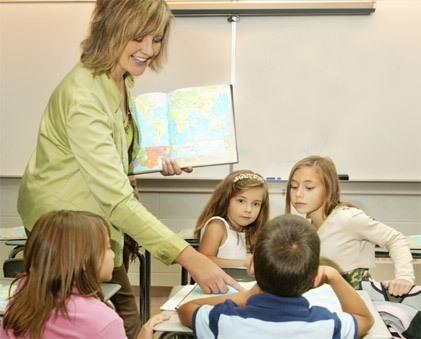 Times are changing and we have began to perceive teachers more like we view any other people we pay money to do a job.  We have failed to realize that teachers are more than just doing a job, they are building a the future of this world. One good teacher can change a whole town for all generations forthcoming.
State Superintendent of Public Instruction Tom Torlakson urged all Californians to find ways to appreciate teachers during May 6-12, designated as National Teacher Appreciation Week.
"Teaching is the most important job there is," Torlakson said. "Ask just about anyone about the person who made the biggest difference in their life, chances are that person is a teacher. Let's all take a moment this week to say `thank you' to California's teachers."
Here's Torlakson's top 10 list.
For students:
 Thank your teacher for all of his or her hard work.
Do your best on homework and in-class assignments.
Behave in class, so your teacher can devote more time to teaching.
Respect your teacher and your fellow students. This will create a better learning environment for everyone in the classroom.
Raise your hand to answer your teacher's questions and participate in learning.
For parents:
Send an e-mail or a note with your children to school, thanking their teachers for their hard work.
Appreciate teachers for the professionals that they are, and give them the same respect you would give a good friend who takes care of your children.
Provide a helping hand in the classroom, during sporting events, on field trips, or at the school site.
Donate school supplies. Teachers often pay out of their own pockets to provide their students with the tools they need to learn.
Hold fundraisers and donate the proceeds to schools that have been hard hit by state budget cuts.
Seriously, have we stoop so low? We need the government giving us a point-by-point list telling us how we can appreciate our teacher?
This is the time we really need to sit down and think. Thanks to this materialistic world we have failed to value people for what they do. We only seems to care how much money they have.
Slowly, we are destroying all value based profession and so is the profession of teacher. Gone are the days where a teacher personally knew what each student was capable of and how bring out the best in them. Now everyone has to just get good grades.
What do you think? Are we heading for a disaster?