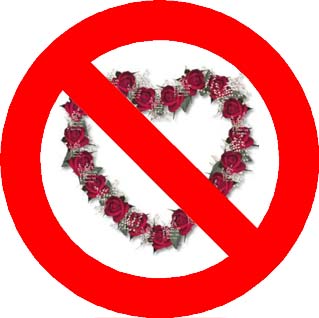 So, Valentine's day is right around the corner. Which means Love is in the Air ? Or time for more broken hearts ?
Let me rant about Valentine's day after I give you ideas for what gifts to give.
Flowers !!
Every girl likes flowers, so get some flowers. Though to guys they seems completely useless as the girl just smells it once and throw it off. For some odd reason they are supposed to be 'romantic', all I know is they are expensive and very hard to get on Valentine's Day!
So, where was I ? Ya, Flowers! Get you girl flowers or she'll just hate you.
Romantic Lingerie
Ya, these sells like hot cakes! So if you really want to surprise your girl get her some Lingerie while they are available. These are what girls as well as guys find romantic. So don't be a jerk, be romantic!
Chocolates, Jewels etc
A really delicious chocolate or some customized pendent, a ring, necklace. All these really freak out your girl (freak-out in the good way). Try something like that. You know expensive stuff, girls love them. The more expensive they are the more they will love you! Its that simple!
Finally, valentine's day are stupid and stressful! Girls except us to do something new and creative and top last year. So guys, be creative and don't buy any gifts on Valentines day. Heck, don't even wish her! She'll love you for not being like other guys i.e., creative and unique.