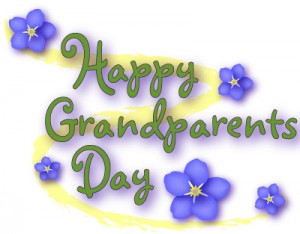 Grandparents day? Honestly i dont know there is a day for old grand pa and grand ma. Lol, its nice to know there is a unique day to celebrate the day for grannis.
Searching more on grandparents day, lets discuss how the grandparents day evolved?
The holiday was originated in 1978 and is observed on the first Sunday after Labor Day every year.
The founder of the holiday is considered to be Marian McQuade from Oak Hill, West Virginia. The goal of the holiday was for youth to recognize and honor the contributions that seniors have made to society throughout history.
Though many countries celebrate the grandparents day, United States was the first to recognize the honor of grand parents. She was the first to celebrate the day and today it marks the 32nd year celebration of grand parents day.
If you know an older adults, or still are fortunate enough to have your grandparents, make sure you give them a call and wish them a Happy Grandparents Day.