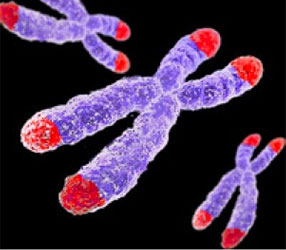 This may sound crazy, but if your one of those guys who want to know your life span, then just spend $700 and know how long  you will live.

How is it possible?
A Spanish based study claims that " a human's lifespan can be calculated based on the amount of telomeres present in his/her blood".
What is Telomeres?
A telomere is a region of repetitive DNA sequence at the end of a chromosome, which protects the end of the chromosome from deterioration or from fusion with neighbouring chromosomes.
Research
'Knowing whether our telomeres are a normal length or not for a given chronological age will give us an indication of our health status and of our physiological 'age' even before diseases appear,' said Maria Blasco, who heads telomeres research at the Spanish National Cancer Research Centre, Madrid.
In short, the test will be able to tell whether a person's "biological age", as measured by the length of their telomeres is older or younger than their actual chronological age.
"We know that people who are born with shorter telomeres than normal also have a shorter lifespan. We know that shorter telomeres can cause a shorter lifespan," the Independent quoted Maria Blasco as saying.
"But we don't know whether longer telomeres are going to give you a longer lifespan. That's not really known in humans," she added.
However, scientists do not yet believe that the test predictions can be narrowed down to calculate the exact number of months and years a person has yet to live.
The test is predicted to reach throughout Europe, including Britain and the US. It is  also  predicted that the mass public belonging to the said countries will want to learn when they potentially will die.
Will you take up the blood test for $700 or you just go by God's plan on your lifespan? Share with us your views.