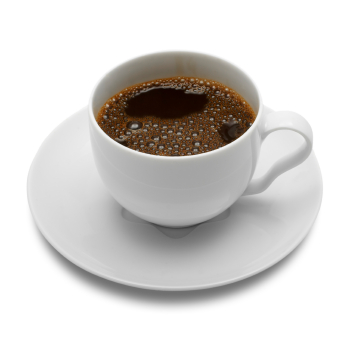 Coffee has been linked to a reduced risk of dying from prostate cancer in a study of nearly 50,000 US men.
Those who drank six or more cups a day were found to be 20% less likely to develop any form of the disease – which is the most common cancer in men.
They were also 60% less likely to develop an aggressive form which can spread to other parts of the body.
But charities say the evidence, reported in the Journal of the National Cancer Institute, is still unclear.
They do not recommend that men take up coffee drinking in the hope of preventing prostate cancer.
Yinka Ebo, senior health information officer at Cancer Research UK, said: "There's no need for men to start drinking gallons of coffee in an attempt to lower their prostate cancer risk.
"A number of other studies looking at coffee and prostate cancer have found that drinking coffee does not affect the risk of the disease, and this study only found a lower risk of advanced prostate cancer in men who drank more than six cups a day.
"We would need to see these results repeated in other large studies before we can be sure whether coffee consumption affects the risk of prostate cancer."