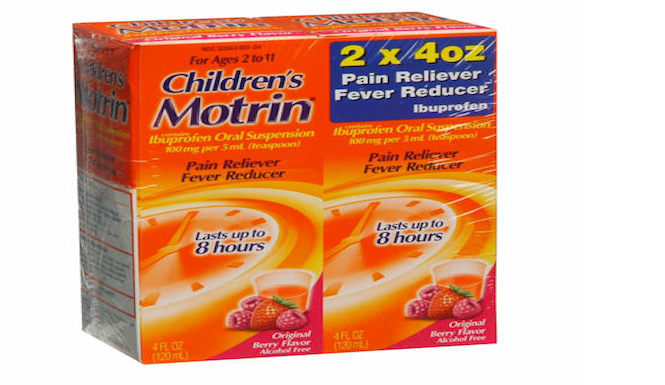 A family has been awarded $63M in as it won a lawsuit against Children's Motrin, Johnson & Johnson.
This Massachusetts family has been fighting against Johnson & Johnson for nearly a decade. Finally getting a compensation of $63 million.
Nearly a decade ago, Samantha Reckis had a life-threatening reaction to Motrin and lost 90 percent of her skin due to rare side effect known as toxic epidermal necrolysis. The then-7-year-old was also blinded and suffered brain damage that resulted in short-term memory loss.
Reckis family attorney Brad Henry said the reaction destroyed Samantha Reckis' respiratory system, leaving her with just 20 percent lung capacity.
Samantha, who is now 16, had taken Motrin before without having any reactions. But the day after Thanksgiving in 2003, her parents gave her the drug to reduce a fever, quickly resulting in the necrolysis. Physicians were baffled and forced to put the 7-year-old into a coma as the disease attacked her throat, mouth, eyes, intestinal tract, esophagus, and respiratory and reproductive systems.
According to The Associated Press, the Reckis family filed the lawsuit against Johnson & Johnson and its subsidiary, McNeil-PPC, in January 2007, claiming that Samantha had been blinded by the popular ibuprofen brand. The family also alleged that Johnson & Johnson failed to warn consumers that the drug could cause life-threatening reactions.
After a five-week trial, a Plymouth Superior County jury awarded Samantha Reckis $50 million in compensatory damages. Her parents received $6.5 million each.
According to The Boston Globe, if the verdict is upheld by a trial judge, the amount, with interest, would ultimately total $109 million.
McNeil disagreed with the verdict and said it would consider other legal options. In a statement, the company said:
"The Reckis family has suffered a tragedy, and we sympathize deeply with them. A number of medicines, including ibuprofen, have been associated with allergic reactions and as noted on the label, consumers should stop using medications and immediately contact a healthcare professional if they have an allergic reaction."
In 2011, Johnson & Johnson recalled 12 million bottles of Motrin after finding that "some caplets may not dissolve as quickly as intended when nearing their expiration date." That same year, a Pennsylvania girl was awarded $10 million after she had an adverse reaction to Children's Motrin, which caused her to lose 84 percent of her skin, go blind, and suffer brain damage.