FDA (Food and Drug Administration) has approved the usage of Botox injections to temporarily ease the appearance of crow's feet.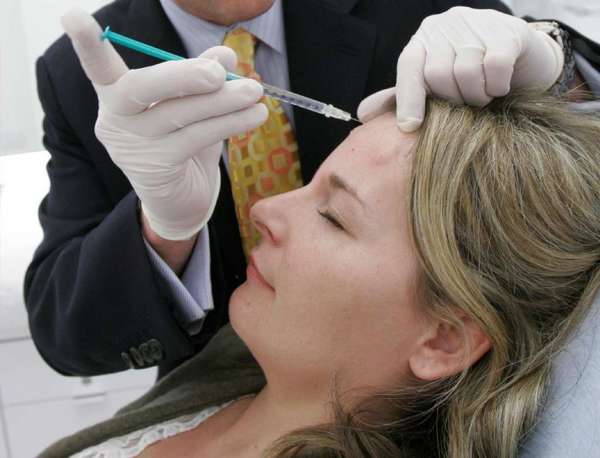 The Food and Drug Administration on Wednesday approved the drug, made by Irvine-based Allergan Inc., to treat wrinkles that form on the outside edge of the eyes.
The decision comes 11 years after the FDA approved Botox for the temporary improvement of wrinkles between the eyebrows, known as frown lines.
Now, Botox can be used to treat frown lines and crow's feet at the same time.
The FDA approval came after Allergan studied the use of Botox in 833 adults with crow's feet who randomly received Botox or a placebo injection. Patients who received Botox had fewer visible wrinkles than those who received the placebo drug, the FDA said in a news release.
The most common side effects were swelling and excess liquid around the eyelids.
Botox temporarily paralyzes facial muscles, making wrinkles appear less prominent. The drug is a purified form of the toxin botulinum.
Botox has previously been approved for the treatment of chronic migraine headaches, underarm sweating and eyelid spasms.