The 100th anniversary of the International Women Day, is to be celebrated worldwide on March 8,2011.

The International Women Day(IWD)  was first observed in  March 8,1911 by a Socialist  party of America  in United States.
The movement of Women liberation was started during the time when women were treated very badly by the society.  Even in US, there were a serious debate whether women can be permitted to vote in the elections. Women were finally allowed to vote after the 19th Amendment law passed in 1920's.
Such were the situation of women in our past history. And now everything has been changed,women are being respected in the society as well as in every aspect of life.
The day is marked and celebrated across the globe with 80 countries actively celebrating it. In Russia, woman's day has been declared  a non-working day. In USA, the day is a remembrance of strong movement towards empowering woman and their rights.
With respect to the day, the United States President Barack Obama proclaimed March 2011 to be "Woman's History Month", calling Americans to mark IWD by reflecting on "the extraordinary accomplishments of women" in shaping the country's history.
I believe, the movement that started long back in 1911 has finally succeeded to bring out the woman power.
Today, although, we hear woman discrimination in the corner of the news papers, we have moved forward towards future. Woman today have more power in world decisions . For instance, we have Woman in high commanding position in the senate, we find woman as a global leader, we find woman a leading example in the workplace. Everywhere we can find women to be in-charge.
Whats my role in International Woman Day?
Are you a son/brother/husband ? Are you still thinking of what is your role for the International Woman day?
Well, you have the best role that can only make a woman happy.
Treat your mother/sister with care and respect. Give them a nice present and tell them how much you respect them.  I already gave my mom and sister a nice caring gift.
With regards to your wife, you tell her how much you love her, take her to an outing, give her a present and show her how much you like her.
This  may seem simple but an woman expects nothing  other than the above said.
I would wish you not to end your care for your beloved woman and to continue your unbroken care towards your mom/wife/sister your entire life.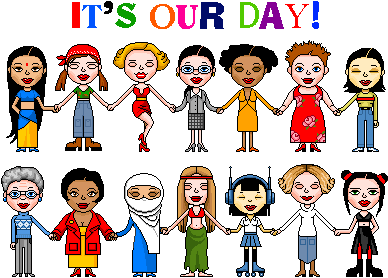 Img Courtesy: wiseshe.com