A new study has revealed that poor quality or misjudged counseling therapy can leave vulnerable people more depressed than when they first asked for help.
Prof Glenys Parry, chief investigator of the government-funded AdEPT (Adverse Effects of Psychological Therapies) study said that therapy does help most people but something that has got the transformative power to change your life, has also got the ability to make things worse if it is misapplied or it's the wrong treatment, the Guardian reported.
She further explained that somebody could deteriorate during therapy but if they hadn't had the therapy, they could have been dead.
Cognitive behavior therapy is recommended in preference to pills for mild to moderate depression and they are increasingly prescribed in the NHS as well as being very widely available privately.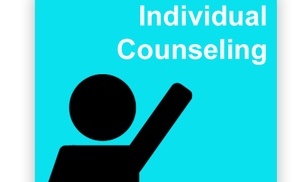 Although, Parry suggested that both therapists and clients need to be more aware of the potential dangers and those who feel they are getting worse should try seeking help elsewhere.