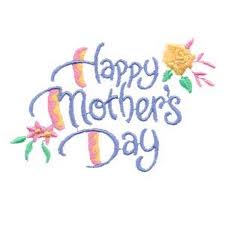 Mother day 2011 is to be celebrated today the 8 th of May. I am sure all of you folks have already marked this day as a special one. I bet you have.
As for me, folks i am  a sentimental guy. I am going to sing out my own composed poem to my mom dedicating how precious she is to me.
For All you mothers reading this. You deserve a standing ovation for all that you have sacrificed .
To My Mother
When i opened my eyes to look into the world,
I found an angel looking out for me, which i could not recognize,
By her caring, she moved me so deeper,
The moment told my heart she is some one special,
Though i cried harder to understand the relationship,
She stood next to me with so much patience,
Passing Days  told me she is my mother,
O my mother, i knew the moment i am luckier than others.
Author:
Shane
Poem 2
M – O – T – H – E – R
"M" is for the million things she gave me,
"O" means only that she's growing old,
"T" is for the tears she shed to save me,
"H" is for her heart of purest gold;
"E" is for her eyes, with love-light shining,
"R" means right, and right she'll always be,
Put them all together, they spell
"MOTHER,"
A word that means the world to me.
Howard Johnson (c. 1915)
Poem 3

To My Mother
For all the times you gently picked me up,
When I fell down,
For all the times you tied my shoes
And tucked me into bed,
Or needed something
But put me first instead.
For everything we shared,
The dreams, the laughter,
And the tears,
I love you with a "Special Love"
That deepens every year.
Author Unknown