Before going into the venues through which the Record Store day is to be celebrated. Let us know more about Record Store Day.
Record Store Day, founded in 2007, is an internationally celebrated day observed the third Saturday of April each year. Its purpose, as conceived by independent record store employee Chris Brown, is to celebrate the art of music.
As the Record Store Day enters its 4th annual day celebrations, the atmosphere has become intensified as people are rushing out to know about the music albums that is being sold there.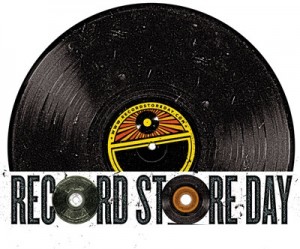 If you visit the official website of Recordstoreday, it has all the participating stores
that will give you an idea about the venues available that sell the albums.
As for the special albums, this year expect to find stuff from the Flaming Lips, the White Stripes, Nirvana and Big Star.
The most important thing to remember about Record Store Day is to get there early. Shops receive a limited amount of these releases and sell them very quickly. Find out what time your store opens, and prepare to wait for what you want!