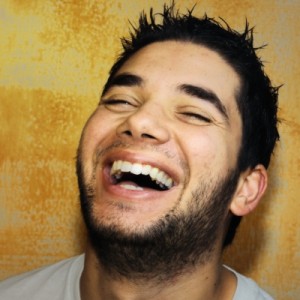 Off were the days when people stayed healthier and younger with a small piece of smile in their face.
Technology advance paved the way for man to develop creams promising his woman that they will look young when the chemicals touch their face.
The promise to reduce the age did no good to the ladies who just could not find the solution for the age related problems. And not to mention the skin related problems that were produced from the implementation of the cream.
Here comes a research analyst who appreciates the concerns and tell us that , just smiling can reduce your age.
According to German researchers, the simple act of smiling takes years off a person's age. It is likely we consider people who are happy as being attractive in other ways – including being younger than they actually are, Daily Mail reported.
Manuel Voelkle, of the Max Planck Institute in Berlin, asked over 150 men and women of different ages to judge the ages of the faces in more than 1,000 photographs.
He concluded: "Facial expressions have a substantial impact on accuracy.
"Relative to other facial expressions, the age of neutral faces was estimated most accurately, while the ages of those displaying happy expressions was most likely under-estimated."
The study also revealed that the older faces are more difficult to judge than the younger ones.
What do you think? Will you opt for creams or  the natural remedy Smile? Share with us your views.