Split Toe Shoes, is the most sought out shoe as per search engines thanks to some Hollywood saints.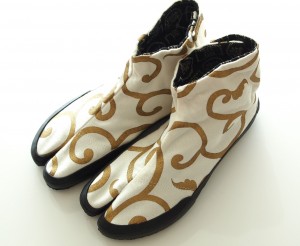 Thanks to few Hollywood stars like Scarlett Johansson, Leonardo DiCaprio and Kate Hudson, the shoe has got a name for itself with such huge following.
Hollywood stars wore the Split Toe shoes in the red carpet for the grand Globe awards 2012 which paved the way for the frenzy fan following.
The shoe can be rated between $32.99-$49.99.
In reality, the people who use the shoes are the athletes. Rest assured, the shoes are in the press for all the silly reasons. On a Specific term, i will rate it,a fashion blunder!
I leave you with some of the pics of the shoes