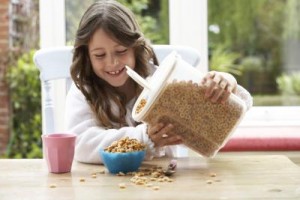 Each year, an estimate 600,000 child lives aged below 5, could be saved if the growing Vitamin A deficiency is handled ,  finds a new survey.
Writing in the British Medical Journal, UK and Pakistani experts assessed 43 studies involving 200,000 children, and found deaths were cut by 24% if children were given the vitamin.
The body needs vitamin A for the visual and immune systems to work properly.
It is found in foods including cheese, eggs, liver and oily fish.
The World Health Organization (WHO) estimates that, around the world, 190 million children under the age of five may have a vitamin A deficiency.
But despite widespread efforts, supplementation programmes do not reach all the children who could benefit.
Dr Evan Mayo-Wilson from the University of Oxford, who worked on the study, said: "Until other sources are available, supplements should be given to all children who are at risk of vitamin A deficiency.
"After just one year, children who had taken supplements were less likely to have died than children who received a placebo [dummy version].
Vitamin A supplements are highly effective and cheap to produce and administer."
He said there had been recent criticism of vitamin A programmes – with some saying there were risks that respiratory infection rates could increase, particularly in children who were not vitamin A deficient – but he added there was "little doubt" that vitamin A prevented young children from dying.