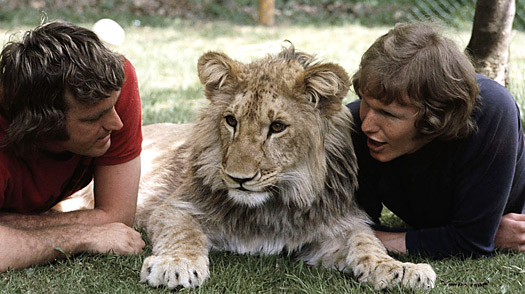 Was doing the old routine work in youtube, when i came across this unique video. A young Lion cub was adopted by John Rendall and Anthony "Ace" Bourke who actually bought the cub when it was on sale and gave it freedom from the cage life.
They renamed the lion as Christian. The duo and the Lion become very close with daily workouts and play. However, there was a time when they [John and Anthony] realized that their young Christian is growing up and need a bigger place to live.
They managed to train him to adopt the African jungle life and leaved the Lion back into the jungles of Africa.
However, when they both returned to see their friend Christian, guess what happened there!
I have uploaded the video when Christian and its owners met.