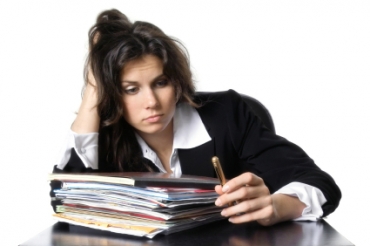 Working hard for years, yet no appraisals.  My performance is very good but still my manager thinks i am nowhere for a salary hike or a promotion. I behave the most standard way as per corporate norms, yet he thinks i am useless.
An average employee of all organization thinks  "My Manager, My Enemy"
As per any employee, he works good, he is punctual, he is smarter, he deserves better. Their boss is their enemy, just because someone else was given preference than him
Here, through this post, we attempt to change your thoughts about your manager.
A Person responsible to manage a team and the project with the knowledge that every mistakes done by his team lies on his shoulder is the one we term as a Project Manager .
We have analyzed  certain facts that in particular makes an employee frustrated with his boss. Here, we include  Onsite problems, Lack of Appraisals, Lack of promotion.
Onsite Problems
An Employee, normally hates his manager because of low exposure or lack of onsite opportunities. What he fails to understand is the amount of risk a manager is taking by sending an employee to Onsite.
For those who think Onsite is fun, i would suggest you to change your thoughts. An employee who is visiting Onsite does not go alone rather he takes the entire organization on his shoulder. Any lack of judgement or lack of knowledge on a particular field would risk the loss of entire project and the Companies reputation.
Working at Onsite is a toughest job an employee could ever take. And sending an employee to Onsite is Far more toughest job that a person could take.
Lack of Appraisals
I dont suppose appraisals are a problem at all. Almost every organization follow a standard pattern to increase an employees salary for over 10 to 20 percent.
But wait, this is not enough for some employees. This is exactly where the issue began. Although we see employee thanking the manager for the appraisals they get by going for a team lunch or an holiday visit, the majority of them however, disagrees.
People think, they deserve more. Like 100 percent hike! This is  silly.
These are the said employees who in our terms are not ok with anything they get and they always want more.
Lack of Promotions
I believe, an employees argument of Lack of promotion  is  genuine and is his right. Since the IT boom, we see hundreds of thousands of employees working in a single organization. Likewise, we have thousands of high standard  CMMI 5  level companies.
When an employee joins a company, he should work for his as well as an organization growth.  Promotions may come his way or not, but it is very sure that Performance appraisals  will come his way.
If  you are really smart, then i believe your manager will have no issues to promote you.
Trust me, your manager wants to share his load and he will be very happy to give his share of load to an high performing employee.
If you take these three issues and speak to yourself. Then in the end, you would encourage how far your manager is better than any one of you.
An employee thinks for himself!
A manager thinks for his team as well as the Organization